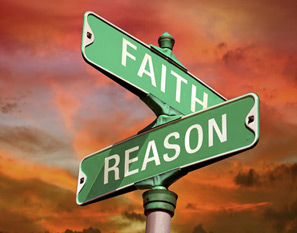 What's the point in talking to people about creation?  Didn't Paul say things like that don't work? For the natural man does not receive the things of the Spirit!  Forget all that reasoning and persuading. That leads to becoming puffed up.  Just show people the love of God and share the gospel with them. Paul said we should only preach Christ and Him crucified. Why confuse people with all that cleverness of speech?  Just focus on the Gospel!
The above objection is expressed often by christians resistant to engage in apologetics of any kind, let alone creation apologetics.  The primary prooftext comes from Paul's first letter to the Corinthians.
1Cor. 1:20 Where is the wise? Where is the scribe? Where is the disputer of this age? Has not God made foolish the wisdom of this world? 

.

1Cor. 2:1 And I, brethren, when I came to you, did not come with excellence of speech or of wisdom declaring to you the testimony of God.  2 For I determined not to know anything among you except Jesus Christ and Him crucified.….  4 And my speech and my preaching were not with persuasive words of human wisdom, but in demonstration of the Spirit and of power,  5 that your faith should not be in the wisdom of men but in the power of God….. 13   These things we also speak, not in words which man's wisdom teaches but which the Holy Spirit teaches, comparing spiritual things with spiritual.  14 But the natural man does not receive the things of the Spirit of God, for they are foolishness to him; nor can he know them, because they are spiritually discerned.  
But is the above objection valid?  Is Paul rebuking the use of apologetics (reasoning and defending)?  Should we merely focus on sharing the good news and put aside all other reasoning and persuasion?
The Natural Man
There are a myriad of problems with this idea, but first it's important to point out that the above passages, in context, are absolutely true.  Man in his natural state of thinking cannot and will not receive the things of the Spirit. They are indeed foolishness to him. He will not receive them by any means of persuasion.  By extension we can certainly deduct the natural man will not respond to apologetics of any kind.  So why bother? But what the objector might not realize is that his argument cuts many ways.  For if the objector opts instead to show the natural man the love of God, does he not realize he will not respond to this either?
1Cor. 2:13  These things we also speak, not in words which man's wisdom teaches but which the Holy Spirit teaches…. 14 But the natural man does not receive the things of the Spirit…
Paul explicitly stated he was not speaking from human wisdom, but from the Spirit, and the natural man still did not receive.  He doesn't respond to anything! He won't respond to generosity, nor to hospitality, nor to any other loving act.  Neither will he respond to the Gospel!  None of it will reach the natural man.
So the question then becomes, do we then cease from all these things?  If one uses the natural man objection to abstain from apologetics, he is in essence making an argument against all persuasion and that could not possibly be Paul's intended message.
By All Means
Paul espoused tireless, relentless persuasion by numerous methods.  Later in the same letter he says,
1Cor. 9:19   For though I am free from all men, I have made myself a servant to all, that I might win the more;  20 and to the Jews I became as a Jew, that I might win Jews; to those who are under the law, as under the law, that I might win those who are under the law;  21 to those who are without law, as without law (not being without law toward God, but under law toward Christ), that I might win those who are without law;  22 to the weak I became as weak, that I might win the weak. I have become all things to all men, that I might by all means save some.  23 Now this I do for the gospel's sake, that I may be partaker of it with you.
Paul went to every extreme possible that he "might, by all means, save some."  To Jews he communicated like a Jew and to the Greeks who did not have the Law, he communicated like a Greek.  He transformed himself so that he might relate to every individual for the sake of the gospel.
But wait a minute!  Only God can save!
And no one knew this better than Paul.  He knew the natural man would not respond to any of the tactics he employed.  The natural man does not respond to servanthood, nor to cultural sensitivity, nor to meekness nor compassion.  He does not respond to anything we might become!  Yet Paul employed these methods anyway.  Why?
The answer should be obvious. Paul understood God's supernatural role in the process.  The natural man is a man left to himself. But Paul knew God does not leave man to himself.  God can change our state.  Indeed He shows His grace to all (Titus 2:11), in accordance with His own perfect wisdom and timing.  Paul knew that his efforts were not in vain, for he knew that any natural man could be touched by the Supernatural. "I planted, Apollos watered, but God gave the increase." (1Cor. 3:6)

Biblical Reasoning
There is nothing unspiritual about reasoning and persuading, so long as it's done from a proper foundation.  And the key to Paul's understanding of proper reasoning was the starting point.  Do we start with God's ideas or man's ideas?  Do we start with the Bible, or with human wisdom?  In 1 Corinthians 1-2, Paul was not rebuking the practice of reasoning from the Scriptures.  Had that been the case, he would have been a walking talking contradiction of himself.  Paul spent his life reasoning and persuading.
Acts 17:2 Then Paul, as his custom was, went in to them, and for three Sabbaths reasoned with them from the Scriptures,  3 explaining and demonstrating that the Christ had to suffer and rise again from the dead, and saying, "This Jesus whom I preach to you is the Christ."

.

Acts 17:16 Now while Paul waited for them at Athens, his spirit was provoked within him when he saw that the city was given over to idols.  17 Therefore he reasoned in the synagogue with the Jews and with the Gentile worshipers, and in the marketplace daily with those who happened to be there.

.

Acts 18:3 So, because he was of the same trade, he stayed with them and worked; for by occupation they were tentmakers.  4 And he reasoned in the synagogue every Sabbath, and persuaded both Jews and Greeks. 

.

Acts 18:19 And he came to Ephesus, and left them there; but he himself entered the synagogue and reasoned with the Jews.

.

Acts 19:8 And he went into the synagogue and spoke boldly for three months, reasoning and persuading concerning the things of the kingdom of God.  9 But when some were hardened and did not believe, but spoke evil of the Way before the multitude, he departed from them and withdrew the disciples, reasoning daily in the school of Tyrannus.  10 And this continued for two years, so that all who dwelt in Asia heard the word of the Lord Jesus, both Jews and Greeks.

.

Acts 26:24 Now as he thus made his defense, Festus said with a loud voice, "Paul, you are beside yourself! Much learning is driving you mad!" 25 But he said, "I am not mad, most noble Festus, but speak the words of truth and reason.
Ask yourself, does this sound like a man who discouraged persuasion and reason?  Does this sound like a man that would ignore an opportunity to answer an objection?  What Paul discouraged was reasoning from human wisdom—from a false foundation.  God's revelation is the foundation of all wisdom.  Paul reasoned from scripture (Acts 17:2, Acts 18:28, 2Tim. 3:15) and warned us not to go beyond it (1Cor. 4:6).
Knowing Your Audience
In his letter to the Corinthians, Paul preached Christ crucified.  But notice what happened when he encountered a group of worldly philosophers. To those with a biblical historical foundation, he focused on the cross. But to those without the Law, without Genesis, he focused on history.
The Greeks took great pride in their ability to reason. Our intellect is, after all, a gift from God and the Greeks were obsessed with it. But Paul knew they were missing their foundation. They did not retain the memory of their history and therefore did not have the means to reason their way back to the true God.
The Hebrew word for Greece is Javan.  Javan originally was a person—the grandson son of Noah (Gen. 10:2,4), and it is from him the people of Greece have their origin.1  Over the centuries, however, the knowledge of their origins was forgotten.  Only vague glimpses of the past remained in legends and mythologies.  The true history of Creation and judgment had been lost. Seeing this, Paul immediately filled in that gap, explaining their creation by one God, their common heritage in Adam (one blood), and the judgement that is upon all of us.  It's also interesting that he didn't quite make it to the Cross.
What?  Wait a minute, Paul said he only preached Christ and him crucified!  
And indeed, that is how he approached some.  To those with the Law (including the history of Genesis), who already had the true historical foundation, he preached the Cross. But to those without the Law, like the Greeks, he preached Genesis!  Here is the entire presentation.
Acts 17:22   Then Paul stood in the midst of the Areopagus and said, "Men of Athens, I perceive that in all things you are very religious;  23 for as I was passing through and considering the objects of your worship, I even found an altar with this inscription:TO THE UNKNOWN GOD., the One whom you worship without knowing, Him I proclaim to you:  24 God, who made the world and everything in it, since He is Lord of heaven and earth, does not dwell in temples made with hands.  25 Nor is He worshiped with men's hands, as though He needed anything, since He gives to all life, breath, and all things.  26 And He has made from one blood every nation of men to dwell on all the face of the earth, and has determined their preappointed times and the boundaries of their dwellings,  27 so that they should seek the Lord, in the hope that they might grope for Him and find Him, though He is not far from each one of us;  28 for in Him we live and move and have our being, as also some of your own poets have said, "For we are also His offspring.'  29 Therefore, since we are the offspring of God, we ought not to think that the Divine Nature is like gold or silver or stone, something shaped by art and man's devising.  30 Truly, these times of ignorance God overlooked, but now commands all men everywhere to repent,  31 because He has appointed a day on which He will judge the world in righteousness by the Man whom He has ordained. He has given assurance of this to all by raising Him from the dead."
Look very carefully at Paul's message. He explained there was one Creator of heaven and earth (Acts 17:24) who was the Creator of all life (Acts 17:25). He explained that He created all of us from one man (Acts 17:26) and that all should seek Him (Acts 17:27).  And he explained that God has lost patience with us (Acts 17:30) and has ordained a Man to execute judgement upon us—one whom God validated by raising Him from the dead (Acts 17:31).
And notice what's missing—the Cross!  On the Areopagus, Paul preached the bad news—Creation, sin, judgement.  As strange as it might seem, the good news—the gospel was not preached, at least not at that time.  And the result is even more interesting.
Acts 17:32 And when they heard of the resurrection of the dead, some mocked, while others said, "We will hear you again on this matter."  33 So Paul departed from among them.  34 However, some men joined him and believed, among them Dionysius the Areopagite, a woman named Damaris, and others with them. 
After preaching the bad news from Genesis he departed.  Those receptive to his message followed and joined him to hear rest of the story. That's an approach rarely employed today. But it worked (by God's sovereign grace).

At first glance, it may appear Paul's mention of the "resurrection" in verse 31 was a presentation of the Gospel, but take a closer look. Paul mentioned Christ's resurrection only in reference to His authority to judge us.  He made no mention of Christ's sacrificial death. He never got to the good news.  Only those who followed after him heard the good news and were saved.
Cleverness of Speech
But isn't apologetics just cleverness of speech that puffs up?  
It's always healthy to be concerned about our own cleverness. Our tendency is to look for what we can do for God rather than how we can be used by God.  But I would ask, what's so clever about reasoning from God's Word?  The problem comes when we start with our own ideas, or from the world's ideas.  The problem comes when we go beyond what is written.
1Cor. 4:6  Now these things, brethren, I have figuratively transferred to myself and Apollos for your sakes, that you may learn in us not to think beyond what is written, that none of you may be puffed up on behalf of one against the other.
The way to guard against this is not to throw out reason, but to be sure we're reasoning from God's Word.  This requires humility.  Conversely, to throw out reason altogether is actually disobedient and an act of pride.  Did Peter not directly command us to give a reason?
1Pet. 3:15 But sanctify the Lord God in your hearts, and always be ready to give a defense to everyone who asks you a reason for the hope that is in you, with meekness and fear;  16 having a good conscience, that when they defame you as evildoers, those who revile your good conduct in Christ may be ashamed.
If we opt not to make a defense to avoid being clever, are we not, in essence, claiming to be more clever than Peter? And, if we opt to only share Christ and Him crucified to those without the Law—without the history of Genesis—are we not claiming to be more clever than Paul?
As is most often the case, this is an issue of balance.  The Devil doesn't care which direction you exit, he just wants you off the path.  If he cannot incite you to reason from human wisdom, he'll incite you to cease from all reasoning—even reasoning from Scripture. Both directions would be wrong, and both would be puffed up.
Conclusion
Should Christians engage in creation apologetics?  Only if they want to be biblical.  Perhaps a more relevant question is, should Christians engage in preaching the Cross apart from the foundation of Genesis?
Ken Ham often asks the question, "Is our culture today more like the Greeks, or more like the Jews?"  I think most would agree, Americans today are more like the ancient Greeks.  They don't have a biblical understanding of origins anymore.  They don't have the historical foundational knowledge of the Creation and the Curse and, therefore, don't understand the context of the Cross.
There is a war brewing on this foundational knowledge that every man needs.
2Cor. 10:4 For the weapons of our warfare are not carnal but mighty in God for pulling down strongholds,  5 casting down arguments and every high thing that exalts itself against the knowledge of God, bringing every thought into captivity to the obedience of Christ,…
Christians have a responsibility to engage in apologetics—the casting down of arguments that are exalted against the knowledge of God.  And, in our modern greek-like culture, we have an obligation to start in Genesis.  Creation apologetics is not just an option, it's a command.
Footnotes
1. According to the Table of Nations in Genesis chapter 10-11, the sons of Javan were Elishah, Tarshish, the Kittites and the Rodanites.  Their clans were known as the maritime or coastland peoples early after the flood (Gen. 10:5).  They were adept at shipbuilding and sailing. One or more of these lines may have settled in the land of Greece, or perhaps Javan himself settled there and became a great nation.  Javan, when translated to english, means Greece.
2. apologia—a verbal defense (Mounce Greek Dictionary)